pirater facebook (hack facebook) account is heinous and illegal too. This tutorial is just for education purpose. One should not misuse it for their personal grudge. Now to hack someone's account, there are many methods; among them one is hacking account using SQL Injection.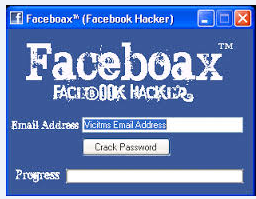 This is the easiest method on comment pirater un compte facebook of the account of the victim. SQL Injection attacks the Webserver of the victim through the website. For this method, one must first select the website that contains the URL at the end; for instance; facebook.com/hackingfacts/posts/602291326498827. After this, check whether the website is vulnerable or non-vulnerable. This checking is done by adding single quote at the end of the URL which is to be hacked. For instance; facebook.com/hackingfacts/posts/602291326498827; Now if it displays an error like syntax error or error on the line table or anything else then the site is vulnerable; otherwise not. Now as per the login page of Facebook make a login page and try to find it.
To pirater un compte facebook, try to guess the admin name who's Id is to be hacked. Now if the login page comes in front, then the hacking process is in the right direction. Or else find the login page using having tools. After finding the login page, open a new tab or window and type google.com. Now write SQL_ Cheat_ Sheets in the Google bar; this will show a lot of URLs from which open any one URL and copy the codes from that URL and then paste them as it is in username and password box. Now click on the login button. These are some codes which can paste in username and password box; 1' OR '1'='1, 1 OR 1 =1, 1'1, 1 AND 1=1 and so on. Now this will help to hack anyone's Facebook account. This method is called as SQL Injection Attack method.