These days use of electricity is not only common but it is also one of the necessary things that human beings need. Without electricity, it is almost not possible to survive anymore for the people. Electricity is used everywhere from operating vehicles to sending information through the advanced information technology. Due to this level of use of electricity the demand for electricians and the electrical contractors also increased. Also, the financial burden increased due to the use of electricity. Also these days people try to find new ways to control the financial expenses of electricity. To do this, people try so many things. But the best and easiest ways we are going to tell you are the LED lighting and the Solar systems. With these two ways, you can reduce your electricity bill a lot. Now the question is where you should get the best LED and Solar services. You don't need to worry about this question anymore. Because we are here to help you.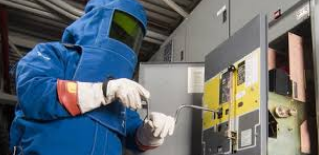 We are the leading contractors for the LED lighting systems and the Solar system installations. You can see the reputation of our company in a way we provide the best services. Other than these electrical services. We also have some training and the safety tests for the electrical systems. We are providing arc flash training through our nfpa 70e training. Other than this we also conduct the
IR thermography
test for the organizations. Now without wasting time anymore, let's talk about the two ways, we have mentioned above to reduce the electricity bills. These ways are the LED lighting and the Solar systems. The LED lighting will reduce your electricity bill by half. Yes, you will not believe that how much impact the LED lighting will have on your bills. Other than this the solar system will also reduce your bill.